Inspiration: Monochromatic Love + silver
I love digging in my parents closet to find timeless inspirations. So I found this top. It knitted so it's quite hot to wear this in our weather. It was very loose so I had altered. The result is very skimpy and skin tight. I kept it elegant in monochromatic shades as for what I love.
Subtle and muted is my interpretation of chicness. Layers with fine unique textures and classy accessories.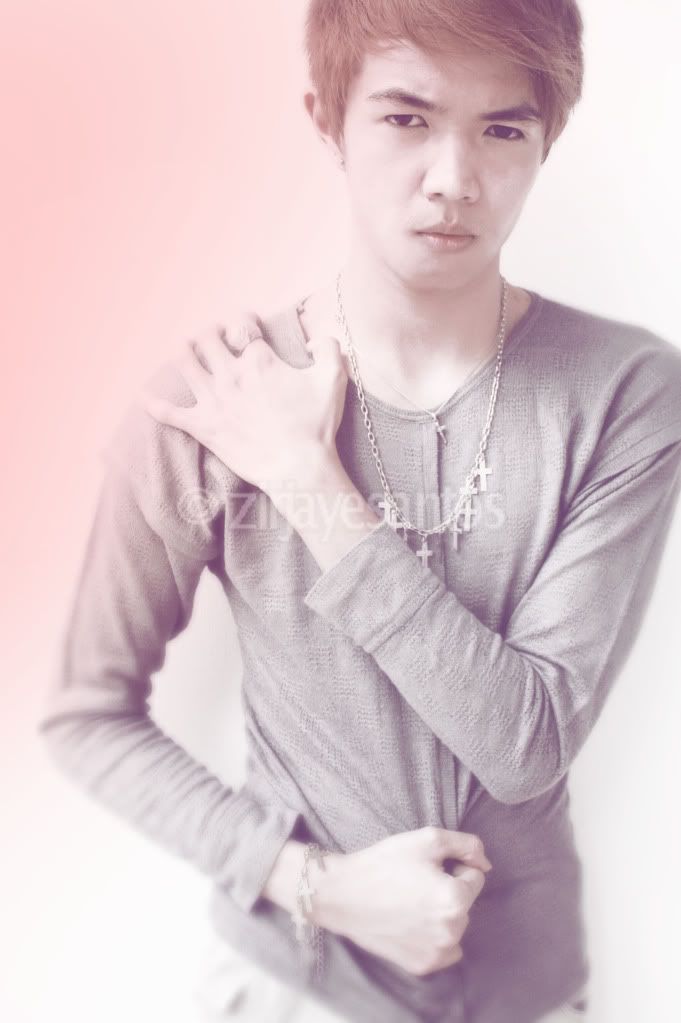 Crucifixes of necklace and bracelet ( with no offense to God ) which I found in Folded and Hung as the perfect accessories for this look. The facade top by TANN GANN was accentuated by the "bib effect" destructing the straight cuts with an illusion to occupy the flat chest. Folded and Hung accessories never fails to amuse me with their fine creations. Cheap and chic that is.
*Grey knitted top, TANN GANN. Crucifixes necklace and bracelet, Folded and Hung. Stoned ring, Folded and Hung. Light grey pants, Paporma.
To hype this look: